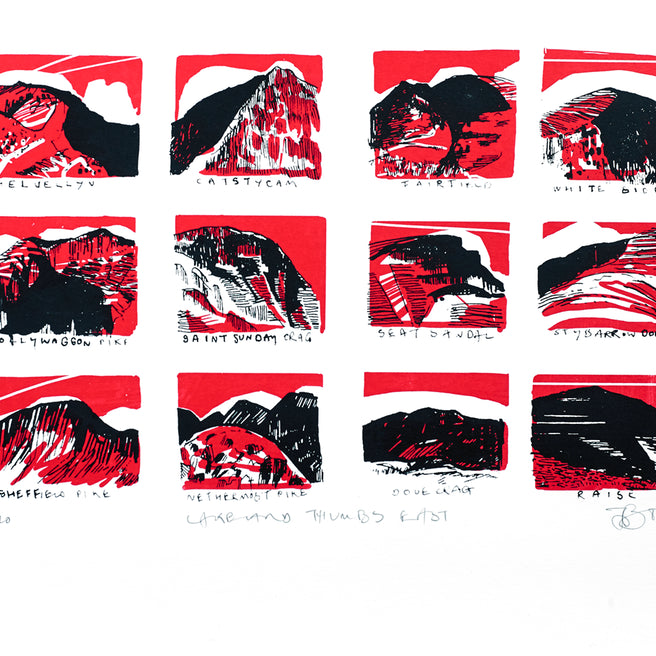 2 colour screen print of a group of North Lakeland fells.  Printed as an edition of 20 on 300gsm Canaletto.
The image is is roughly 300x210mm on a sheet of paper 420x297mm.  The print is signed, editioned and monogrammed.
This collection of thumbnail sketches started life in a notebook on a rainy day in Keswick.  Trapped in my hotel room by the foul weather outside I took to browsing my photography archive and producing this series of quick pencil drawings.
Each print is produced by hand, therefore there may be some slight variation in layout and colour within the edition.
The print is delivered flat in a reinforced card envelope.  Postage is free within the UK.  
Please enquire if you have any questions about this print.