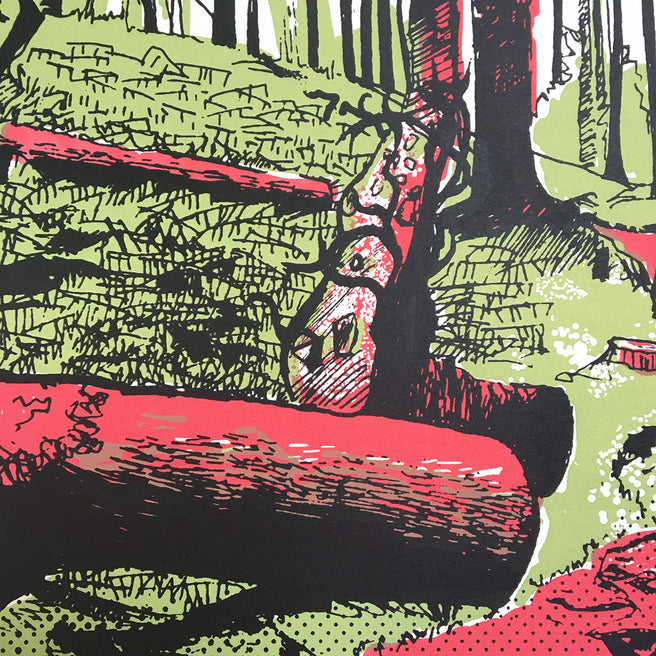 Walking through a woodland above Corris in West Wales I came across this striking image of trees being recently felled by high winds and subsequently sawn in two so the path could continue unhindered.
I really liked the vertical lines of the standing trees disappearing into the distance with the horizontals of the felled trunks in the foreground.
I purposefully used three colours to recreate this scene.  As it was midwinter when I visited this piece of woodland there was no real colour to see.  No spring flowers, or autumn leaf colour.  
3 colour limited edition screen print
2018
Ink on paper
Edition of 20
Image dimensions 420x297mm
Signed, dated and monogrammed, editioned on the front
Colour and image may vary slightly from those published. This is due to the handmade nature of the printing process.
Delivered flat in a reinforced card envelope.
Free tracked delivery within the UK.  For delivery outside the UK please see the FAQ page.