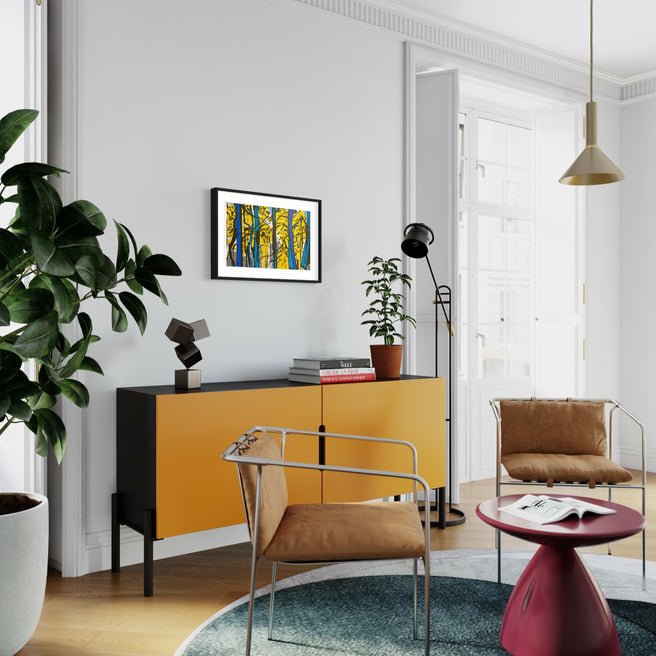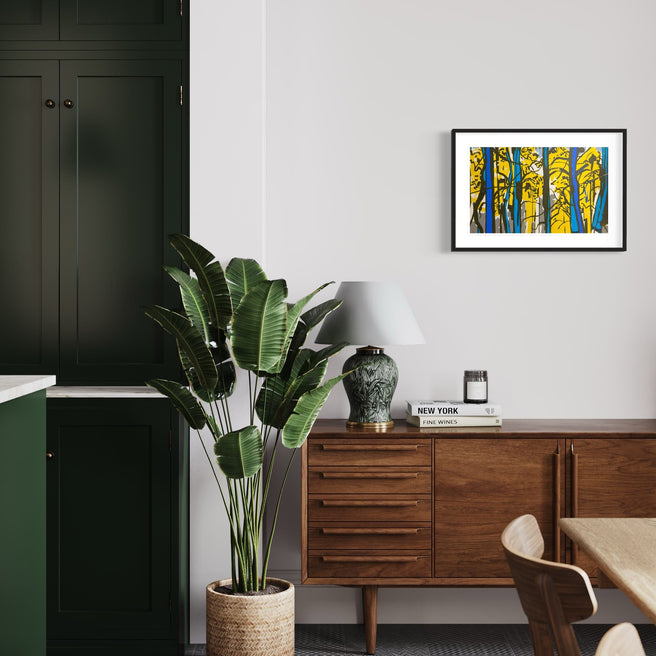 Taken from a photograph on Thüringian Forest, a beautiful piece of Germany that I'm lucky enough to visit regularly.
I've attempted to pare back the shapes to create an abstract vision of tree trunks and distant canopies.
5 colour limited edition screen print
2023
Ink on paper
Edition of 12
Image dimensions: 491 x 306mm
Paper dimensions: 520 x 300mm
Signed, dated, monogrammed and editioned
Colour and image may vary slightly from those pictured.  This is due to the handmade nature of the printing process.
Delivered flat in a reinforced card envelope.
Free tracked delivery within the UK.  For delivery outside the UK please send me questions using this contact form.